Carl Rowlinson, Director, Co-Founder and Head Forester at Plant One Cornwall who work to re-establish Cornwall's lost woodlands – talks about the loss of The Wildwood, the need for genetic diversity and the importance of building confidence.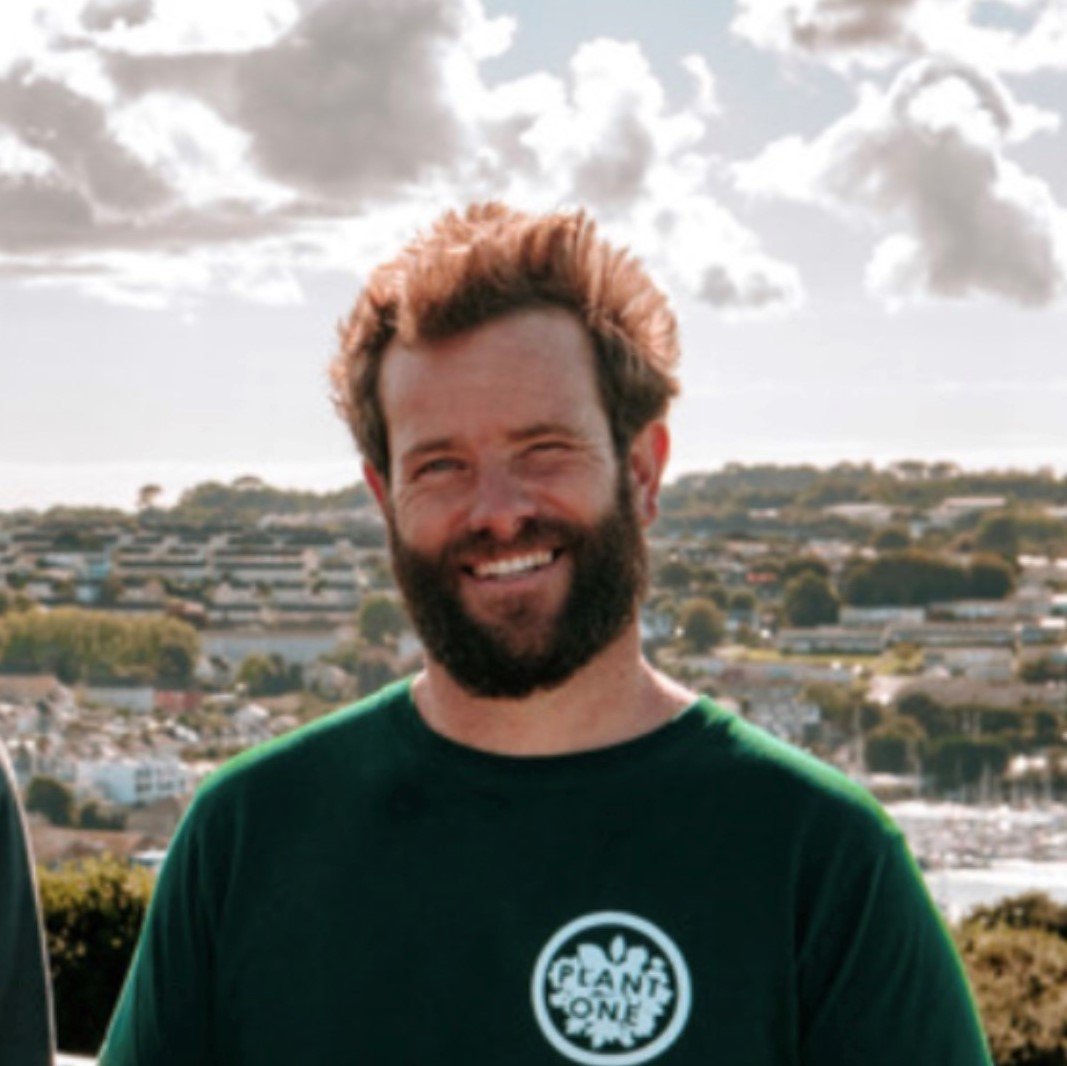 ---
What's your favourite tree and why?
The Ash tree, Fraxinus excelsior. Such a great name, sounds like a Harry Potter spell. It's a beautiful tree to look at, tall and graceful with almost pixelated leaves. And when used for firewood, there is no other wood that comes close. The timber makes beautiful wood for furniture. Wonderful for wildlife too, sadly we are set lose 11 million of these great trees across the UK due to ash die back.
How and when did you start Plant One Cornwall?
I started Plant One back in 2019. I am a tree surgeon so I understand trees. I wanted to do something to affect change and battle climate change, and planting trees was an obvious choice. We started out planting one field and it grew from there.
Why does Cornwall suffer from such low tree cover?
90 to 98% of Britain was once covered in a forest called The Wildwood, only 2% of that ancient wood now remains. Like the rest of the country we felled large sections of our woodlands in the Middle Ages for agriculture. However Cornwall was further deforested for ship building and for mine props. We also have a problem unique to Cornwall where exposure stifles new growth, the wind and the salt air stops regeneration. We need to plant new woodlands as new growth just isn't happening.
What kind of trees do you plant in Cornwall?
We are restocking the Celtic Rainforest. This is an Atlantic Oak wood, characterized by Sessile Oaks (Cornish Oaks) . We have also started to introduce some non-natives like Italian Alders. The climate is changing and we need to ensure there is enough diversity in our woods to survive that change. We actively source our saplings from all over the UK, introducing saplings from across the country gives us the chance to introduce genetic diversity into the landscape and this is a good thing for the survival of trees.
Do you plant all the year round?
Our planting season runs from November to February. The trees need to be planted during dormancy to give them the best chance of survival.
Can anyone come along and help you plant?
Members of the Community are welcome to come to our planting days. We would love you to come and plant a tree with us. Send a message via our website and join our mailing list.
Which is your favourite planting site locally?
We created a site over in Flushing, overlooking the Falmouth and stretching down to the Fal. Not only is it visible from Falmouth, it touches the coastal estuary of the river Fal, helping to create and preserve a very unique habitat of Oak woodlands touching the ocean. This only happens in a few places in the country and creates a fantastic habitat for wildlife that can exploits both habitats, we are making Egrets very happy.
Name one thing – big or small- that you feel 'makes a difference'?
A tree makes a difference – planting one Oak tree can host 1000's and 1000's of invertebrates which in turn feeds 100's of birds, just one tree can create a whole food web.
What one piece of advice would you give to your teenage self?
Do things that build confidence, build your confidence from your achievements.
What's your favourite read?
I should say, The Secret Life of Trees, but thats a close second; first place would be anything by Steinbeck. I adore that man's writing.